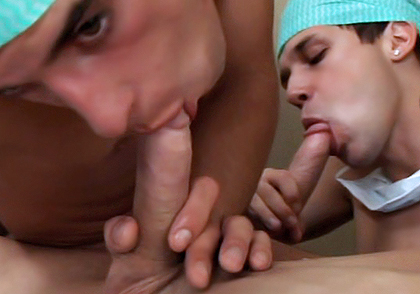 Click image to start this scene.
8 Young doctors sucking their cocks while on job. Part One
You can find a longer version of this video over at Male Digital, starring Mike Scissor and Mark Twain and Ion Voight and Lee Cooper and Mika Gate and Thomas Lee and Marty Mike and Frank Nero.