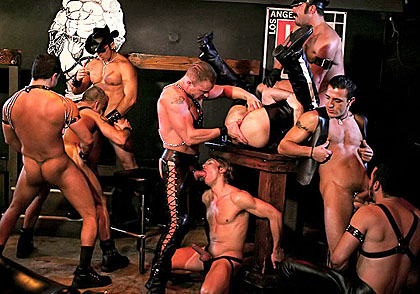 Click image to start this scene.
Masters VS Slaves : see this orgy of 9 big guys in leather !
You can find a longer version of this video over at Colt Studio, starring Diego De La Hoya and Hal Rodman and Andreas Stern and Bo Knight and Derek Cameron and Jake Marshall and Leo Bramm and Ross Taylor and Tony Dancer.